Dear APsystems Installers,
Thanks for being APsystems partners and for your effort to put our advanced microinverter technology to work for customers in the LATAM market.
Now it's time to look back on the great solar successes of 2019 and share your very best stories with the industry and the world. APsystems LATAM is holding the Best Solar Project Awards Contest and we hereby invite you to nominate your projects for consideration.
We'll be honoring top LATAM projects in both Residential and Commercial categories. The winner in each category will receive $500.
Tell us about your very best project — what sets it apart in terms of scale, design, power output, challenging conditions, or your creative application of APsystems microinverter technology.
We'd like you to submit the project details, including a brief write-up about your best installation, or more – enter all the projects you like. Remember to include some high-res photographs and any close-ups showing our microinverters in action. Your project can be completed or still in process. Entries will be judged by our APsystems team.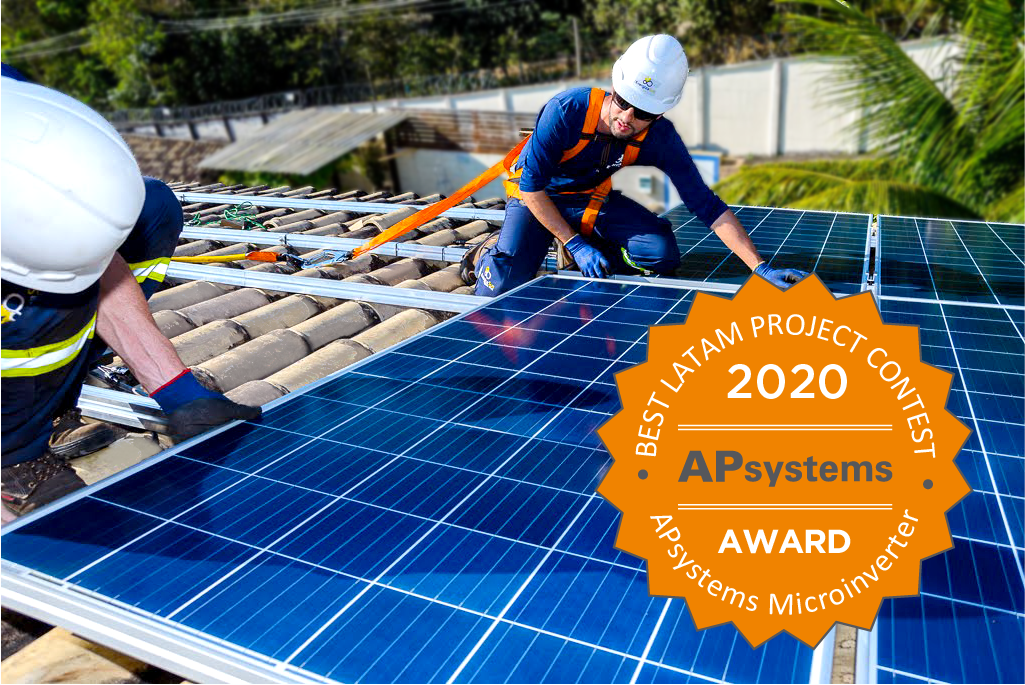 We'll announce the APsystems LATAM Best Solar Project Awards winners on our website, which could highlight your project and your company. APsystems is committed to helping you grow your solar business even as we grow ours, so this is a cross-promotion opportunity you'll definitely want to take advantage of.
Submit your project entries here by April 15th 2020. If you have high resolution photos over 5MB, you can send them via email to info.latam@APsystems.com with the subject line "LATAM Best Project Entry". Please read the terms and conditions before entering.
Solar Power Mexico will be held in Mexico on March 24-26 and APsystems will be there in force. We sincerely invite you to come to our Booth# E39. Those who submit their contest entries can come by our booth for a small gift to say "thank you" for participating.
If you have any questions, please contact us at info.latam@APsystems.com.
Thank you for your partnership and support, and for a great start to 2020. We look forward to seeing your entry!