Discover the new APsystems microinverters DS3D and QT2D at Solar Power Mexico.
Solar Power Mexico is one of the country's largest PV conventions, and is being held in Mexico City, November 9–11. Come by and check out the latest and greatest APsystems products at Booth # I-29.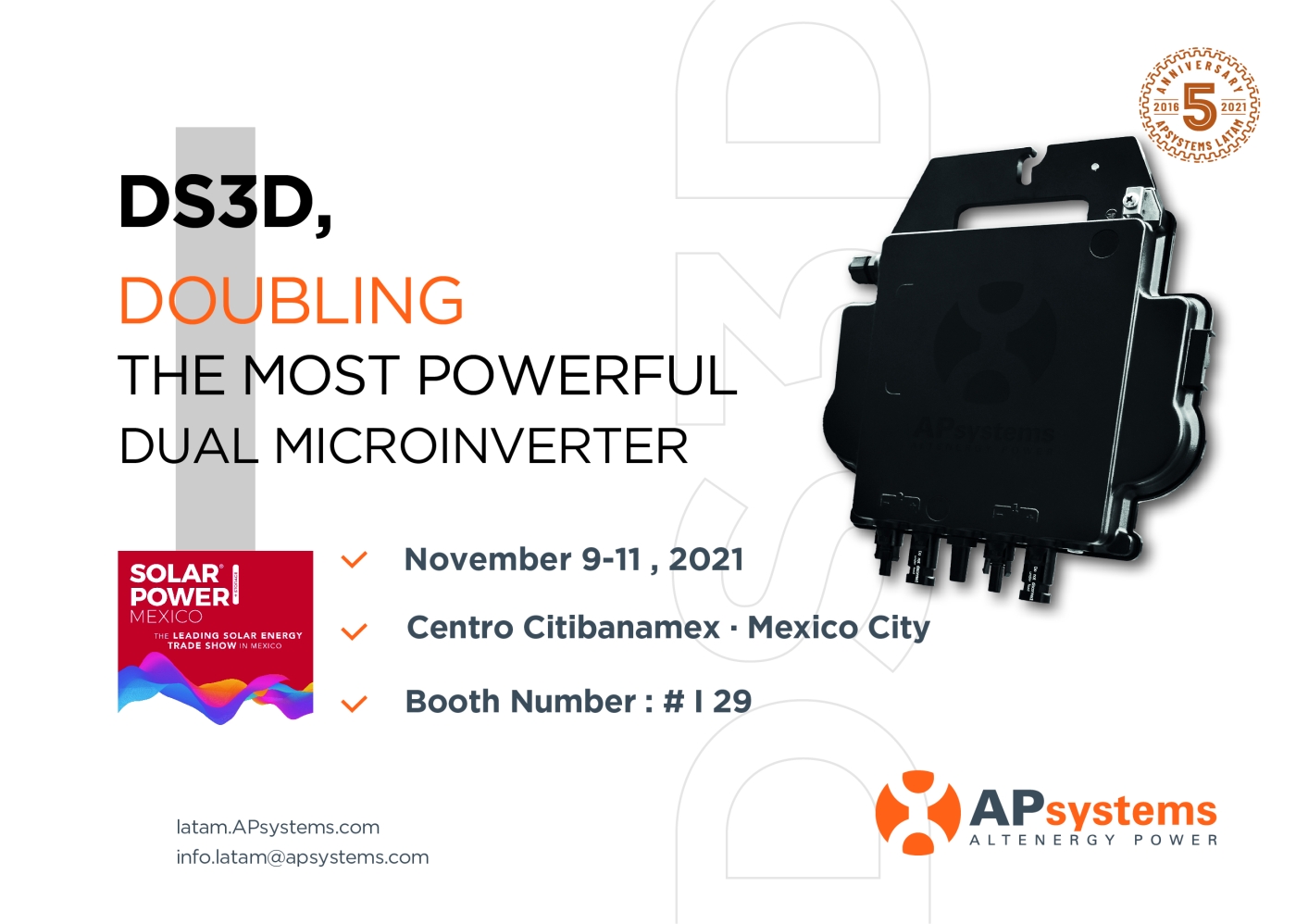 Join APsystems at our booth, where we'll showcase the most advanced microinverter solutions: the new DS3D and QT2D microinverters, both game changers to residential and commercial PV. Additionally, we will also showcase the QS1A microinverter, with maximum continuous output power up to 1500W, as well as APsystems' true utility-interactive YC600 microinverter and versatile ECU gateway products.
The new DS3D reaches unprecedented power output up to 2,000W to better accommodate today's high-capacity PV modules. With 2 independent MPPTs and encrypted Zigbee wireless, the DS3D benefits from an entirely new architecture and is fully backwards compatible with the QS1, QS1A and YC600 microinverters. Don't miss it at this year's show!
APsystems distributors Baywa, Exel Solar and Krannich Solar will also be showcasing APsystems' innovative products at their booth.
APsystems Distributors:
Baywa BOOTH#: D15
Exel Solar BOOTH#: C15
Krannich Solar BOOTH#: D29
We look forward to seeing you at Solar Power Mexico, 2021! 
Date: November 9 – 11, 2021
Venue: Centro Citibanamex, Mexico City
APsystems BOOTH#: I-29