APsystems, the No.1 Multi-module microinverter supplier in the world, proudly celebrates the 5th anniversary of its local presence in LATAM, via its subsidiary based in Guadalajara, Mexico, created in 2016.
While APsystems has been in the LATAM market for over eight years, the establishment of the LATAM office located in Guadalajara, Mexico, has allowed our growing customer base to gain access to a dedicated team providing local services, including pre-sales, order-admin and training programs, as well as strong after sales technical support. Just as APsystems' product brand reputation has built up in other regions, the APsystems brand in LATAM is now warmly welcomed among regional distributors and installers.
"This is an incredible milestone. The past 5 years have been an extraordinary journey moving, from being a newcomer entering this emerging market at very early stage a few years ago, to having become a Tier1 player in the residential solar segment. We have worked extensively to set up the right partner network, building long-term relationships and trust over the years. We now serve more than 15 countries in Latin America with our partners and work closely with our customers to help them stand out from competition and offer differentiated products and services. The upcoming DS3D microinverter which will be available in a few weeks has been developed especially for the LATAM market as the result of such a strong local footprint,"said Alvin Xianyu, LATAM Sales Director of APsystems.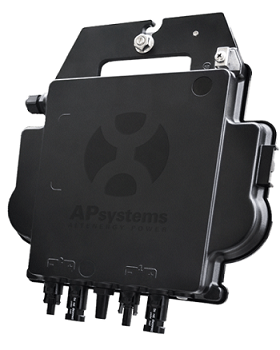 The DS3D is leverages APsystems'3rd generation of dual microinverters and will reach unprecedented power outputs of 2000W AC with 2 DC inputs enabling to connect four high power PV modules (2×2 modules in series). With 2 independent MPPTs and an encrypted Zigbee signal, the DS3D benefits from an entirely new architecture. Offering a performance and an efficiency of 97%, the APsystems DS3D is a game changer to residential and commercial PV.
Key Product Features:
One microinverter connects to four PV modules ( 2x 2 modules in series)
Each channel connects 2 PV modules in series (for PV modules with Voc<60V)
Maximum output power reaching 2000W
Two input channels with independent MPPT
Maximum reliability, IP67
Encrypted Zigbee communication
Safety protection relay integrated
Single phase microinverter. Possible to install in a balanced 3-phase system
To celebrate and thank our customers for their commitment and trust over the years, APsystems is launching a series of activities including "Share your APsystems story"on Facebook during the month of October.
Take part in it by following "APsystems LATAM"on FACEBOOK and get the chance to be one of our lucky winners.
For more information, please contact us at info.latam@APsystems.com.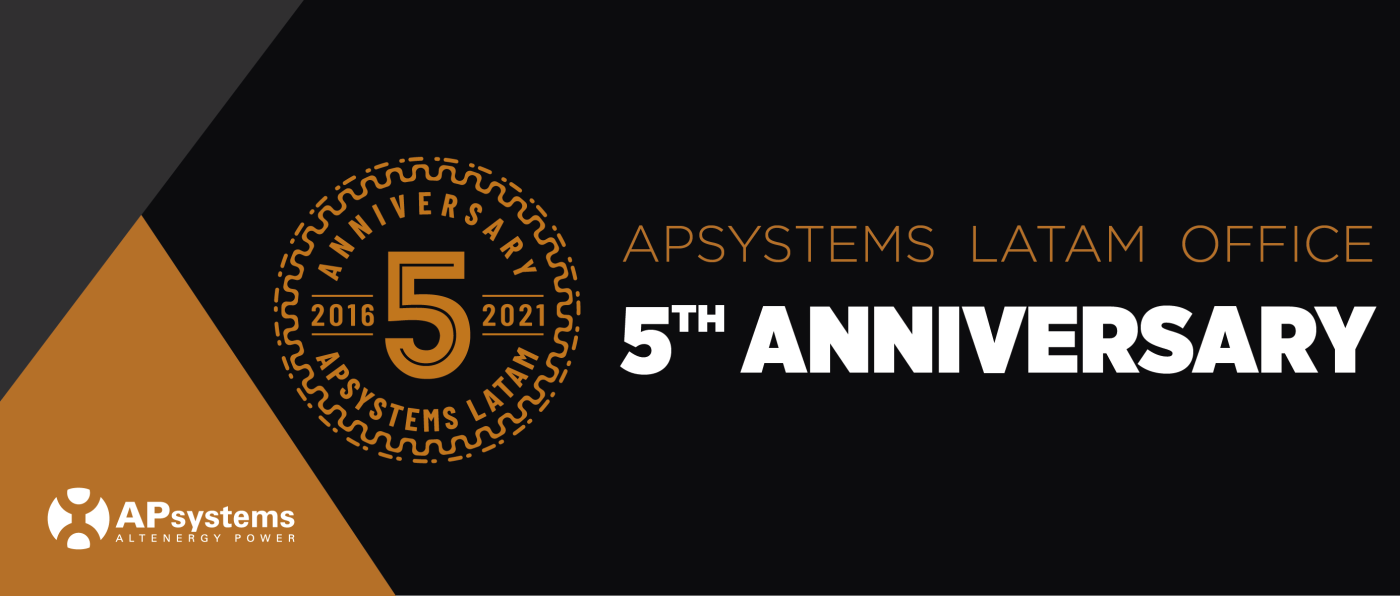 This post is also available in: Spanish